5K Curriculum Guidelines
Each school day our Kindergarten learners will engage in learning in the areas of phonics, math, readers and writers workshop, and Bible. Weekly we add in music, art, science, and free choice time. Our basic desire is to accomplish the following: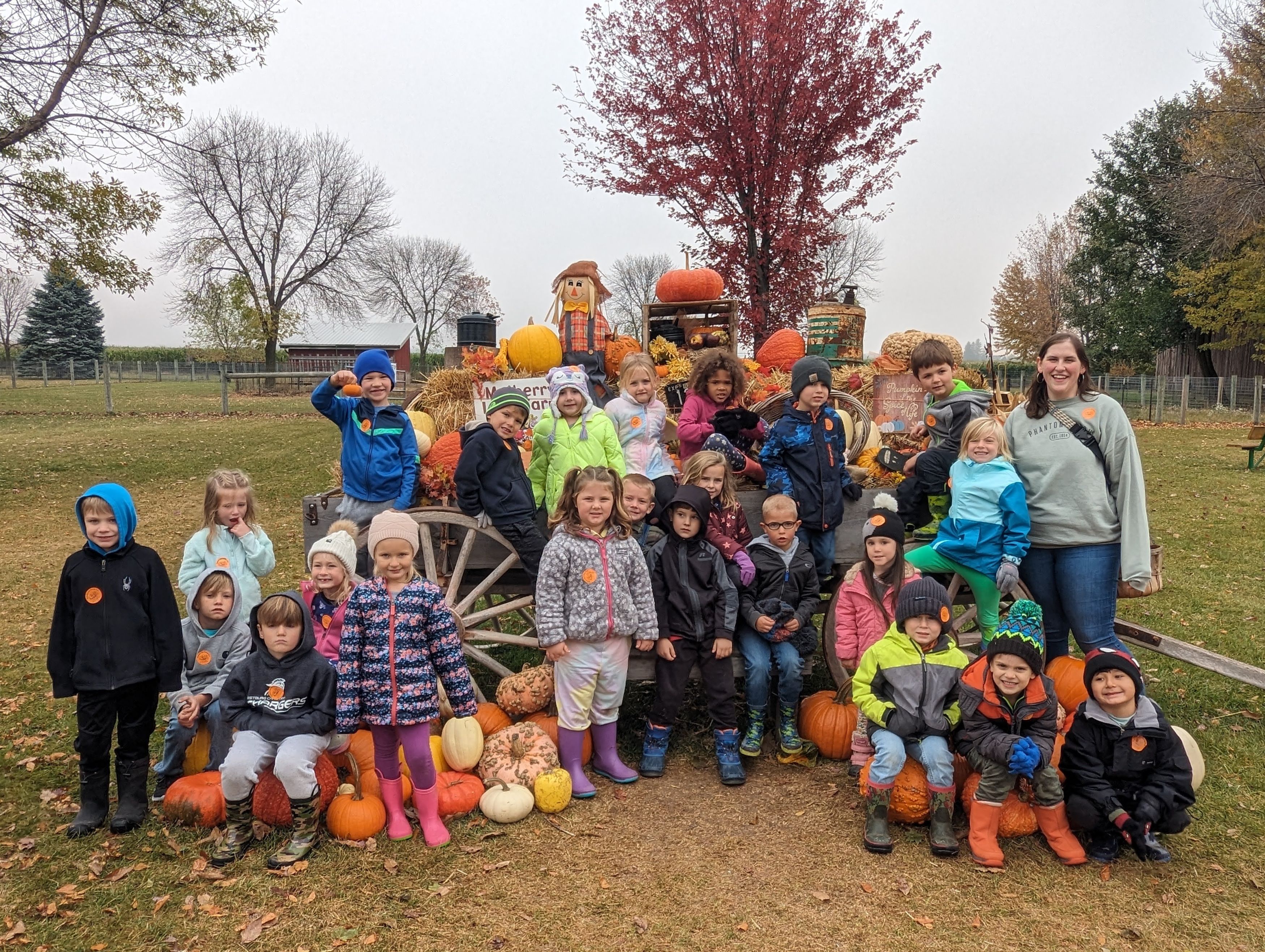 Reading, Writing, and Phonics
Your child will have the ability to identify sight words, write their first name, identify and know the sounds of all 26 letters and be able to write all 26 uppercase letters and lowercase letters. We work on phonemic awareness skills such as rhyming, syllables, identifying beginning and ending sounds, and adding and changing words into other words by adding and taking away sounds. We also start reading by establishing a love of reading and book readiness and working our way up to reading patterned books through readers' workshop. We also have centers that help children right where they are at and help them work with their peers to increase their letter, reading, and phonics knowledge through games, activities, and learning groups. For writing, we work on handwriting of all 26 upper and lowercase letters. We also work on writing true stories and how to write through telling the beginning, middle, and end of stories. We start with drawing pictures and adding sounds to labels, and turning those into simple sentences.
Math Readiness
Our goal is to help your child identify basic patterns and be able to identify numbers up to 30 and count up to 100. Basic colors and flat and 3D shapes will be understood with the ability to understand the concepts of zero, equal and more versus less up to 20. We work on story problems and basic addition and subtraction up to 10. We also work on calendar readiness, knowing the days of the week and months of the year as well as looking at the weather and temperatures throughout the year.
Biblical Knowledge and Understanding
At OCS, your child will become acquainted with God and His people through Bible stories. We work through the Bible, hitting many major stories through the old testament and new testament. Each unit includes a bible verse that we go through for each week – two week period. At this age, they will begin to pray with their peers and by themselves in front of a group through guided prayer. We begin each day with devotions, verses, and prayer.
Social & Emotional Skills
We work each day at increasing stamina by following directions and sitting for the whole group, learning from 5 up to 20 minutes. We include movement during this time so that they can still learn while moving their bodies and increasing knowledge not only through sitting, but through movement. We work on what it means to respect our friends' spaces, using our words to tell others how we feel and what we need. We socially interact with peers each day, and also get used to having more than one teacher teaching us through our specials of gym and music.