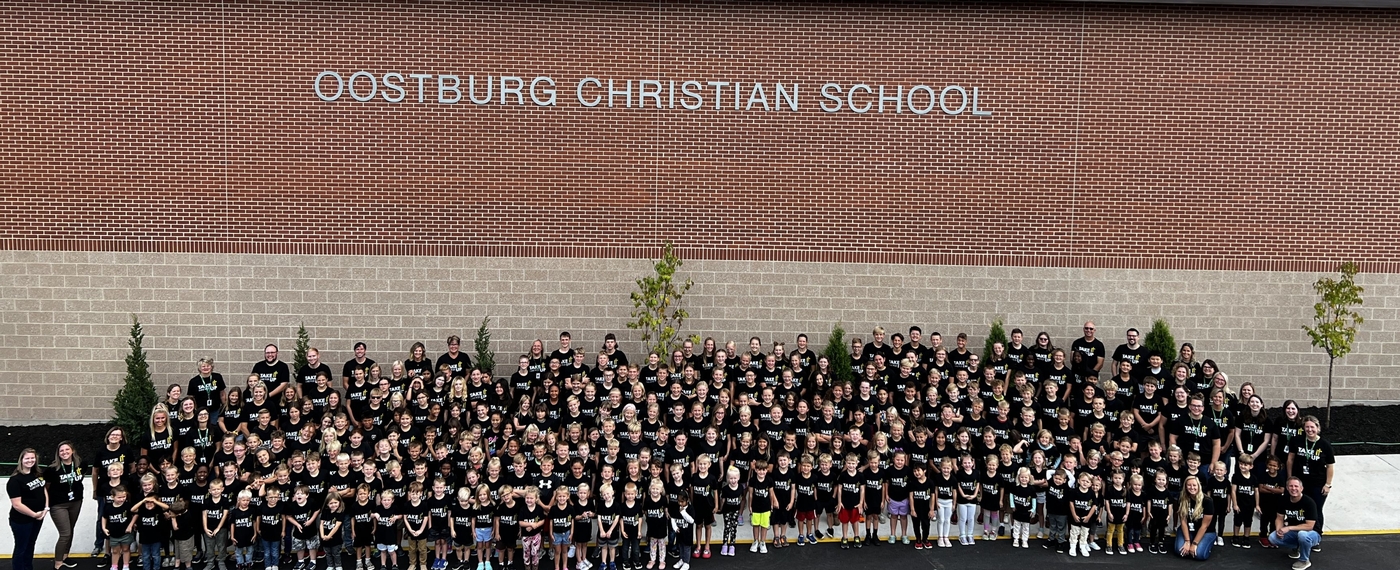 This Is Us
Oostburg Christian School was established formally in 1941 after many years of prayer and planning by a group of struggling immigrants in the Oostburg community who settled in this area from the Netherlands in the late 1800's. The school opened their doors for the 1947-48 school year. Their vision many years ago has led to a Christian school along the shores of Lake Michigan ...
Upcoming Events
View All
Announcements
Building Expansion Fund
Our Building Project is almost complete! Thanks for your prayers!
Christmas Craft Show
Come & shop over 60 vendors - just in time for Christmas! December 2 beginning at 8:30 a.m.
Our mission is to partner with the home\church in providing a distinctly Christian education where students learn about God, His Word, His world to develop a heart that is prepared for a lifetime of service to Jesus Christ.
Take A Tour